UoM-ITB Guest Lecture Series 2022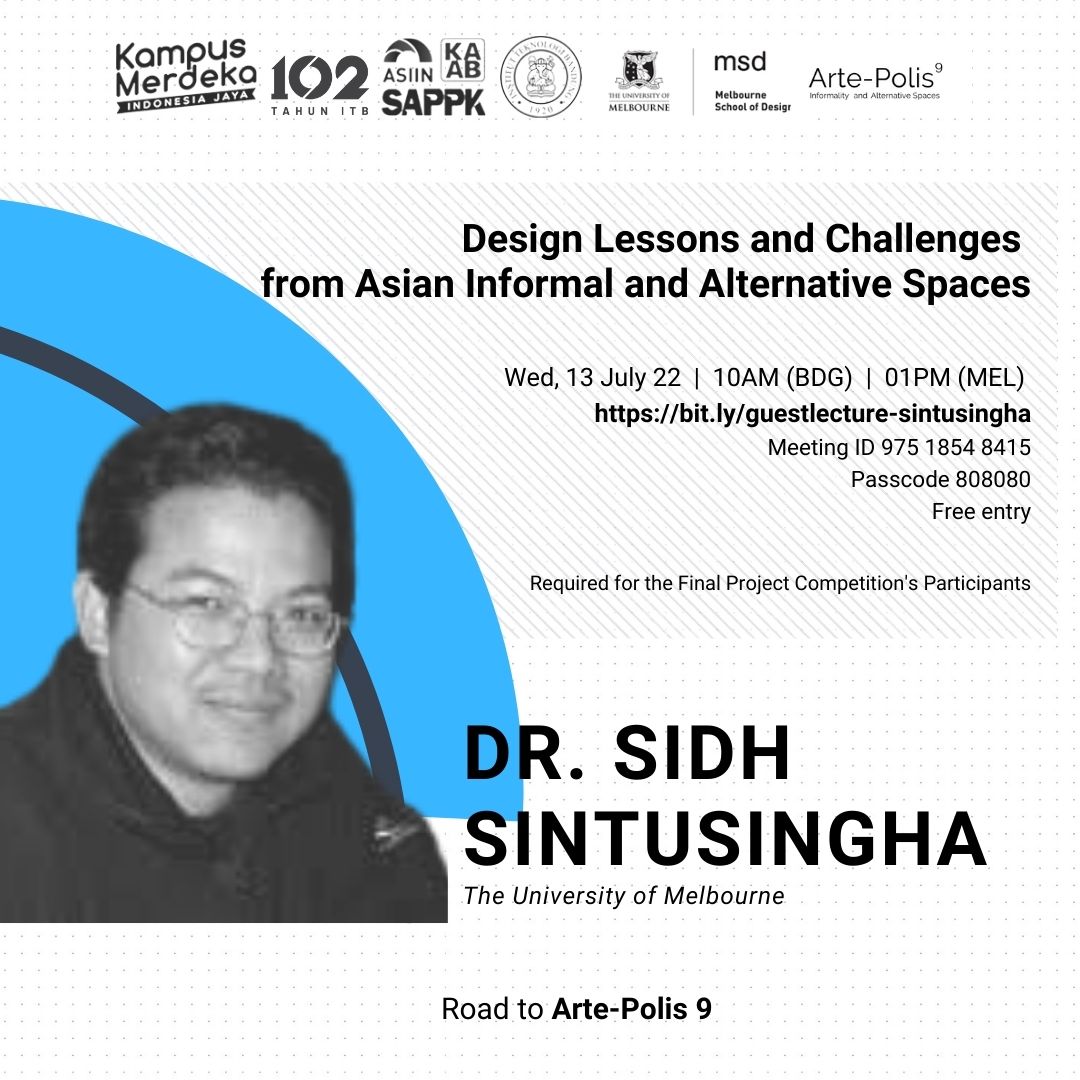 UoM-ITB Guest Lecture Series 2022 presents:
Dr. Sidh Sintusingha – Design Lessons and Challenges from Asian Informal and Alternative Spaces
Wednesday, 13 July 2022 at 10 AM (Bandung Time)
Zoom link: https://bit.ly/guestlecture-sintusingha
What is the characteristic of Asian urban informal and alternative spaces? What can architects do to localize architectural design to fit this characteristic? What is the importance of incorporating this aspect in placemaking in the context of Asia?
Dr. Sidh Sintusingha will elaborate on this topic in his upcoming lecture. This lecture is open to the public and is required for the Final Project Competition's participants.
This guest lecture is part of the collaboration between the School of Architecture, Planning and Policy Development (SAPPD), ITB and the Faculty of Architecture, Building and Planning (ABP), The University of Melbourne.