International Joint Studio 2023 BambooLoka Workshop: Advanced Tensegrity
Topics: Bamboo construction for tensegrity / reciprocal tension structural system 
A paradigm that hampers the development of bamboo is its paradigm as the material for traditional housing. This paradigm needs to be changed. Proper construction and finishing could make bamboo to not loose in durability, strength and aesthetic aspects. Various type of bamboo construction is being developed to increase its usability for building construction. As the profession that covers many aspects of building and communicates with builder and user, architect's role could not be separated in developing material itself. This is a collaborative program between SAPPK ITB and Fachhochschule Erfurt, University of Applied Sciences.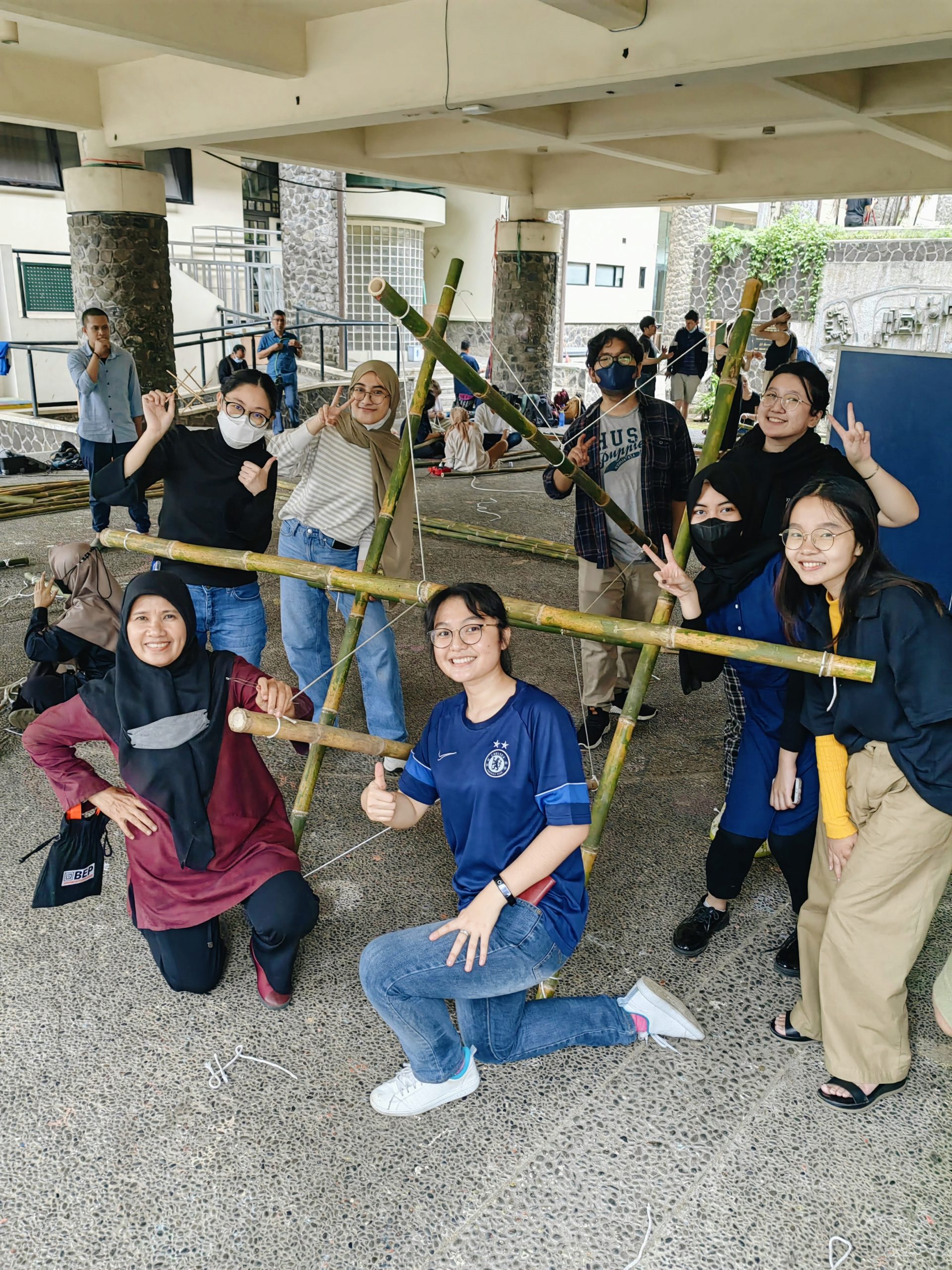 Sosialization about bamboo as a building material could not be separated from educational institutions, especially university, as the place of science and technology development. Knowledge about bamboo construction by practice or even theory in lectures will be an asset for architecture students. In the end, this knowledge could be applied directly in academic environment and also society. So, this activity focuses in learning by doing in workshop on advanced bamboo tensegrity.There will be also lecturers about theory and practices from architects and lecturers about the advantages of bamboo as building material.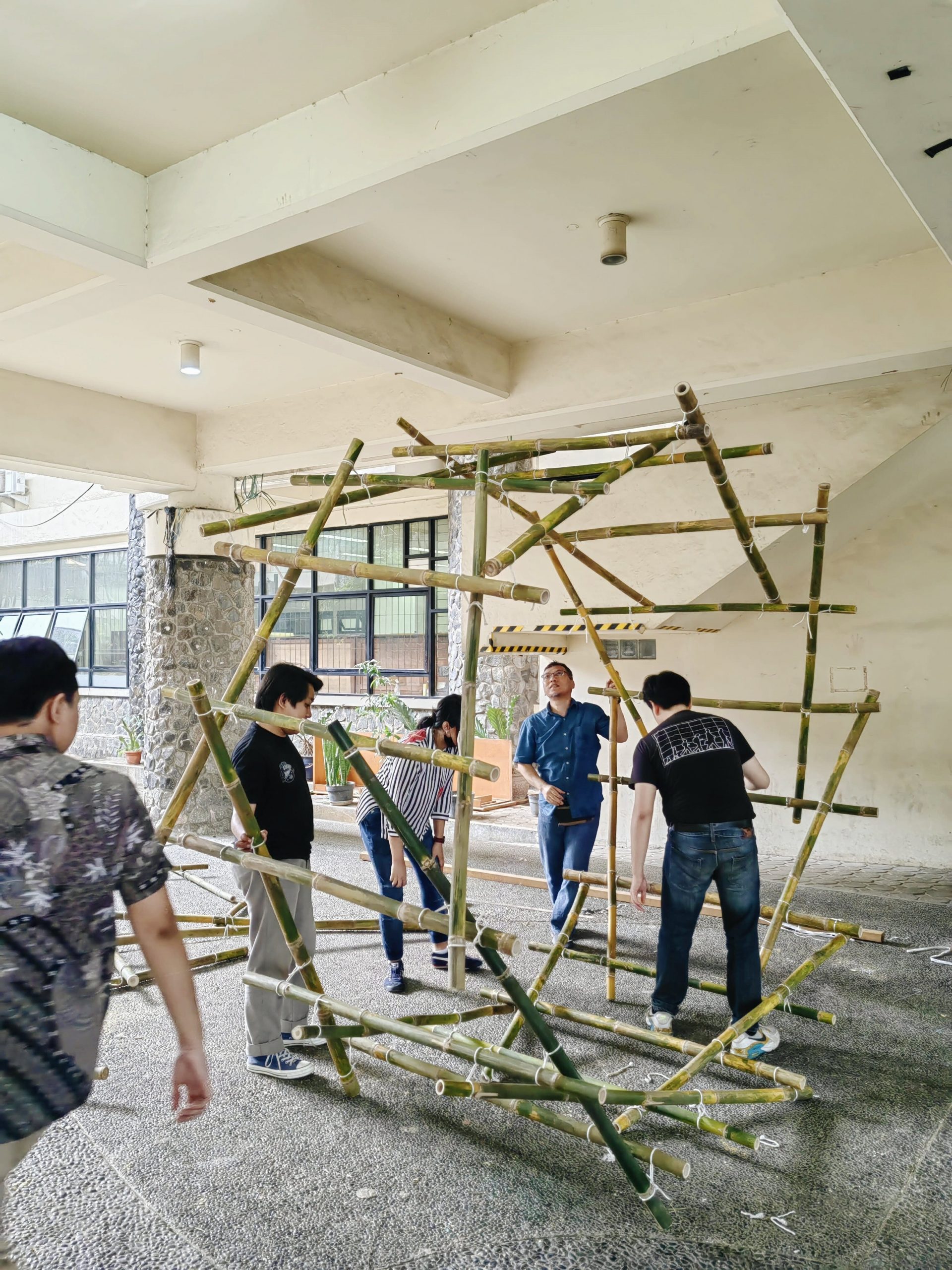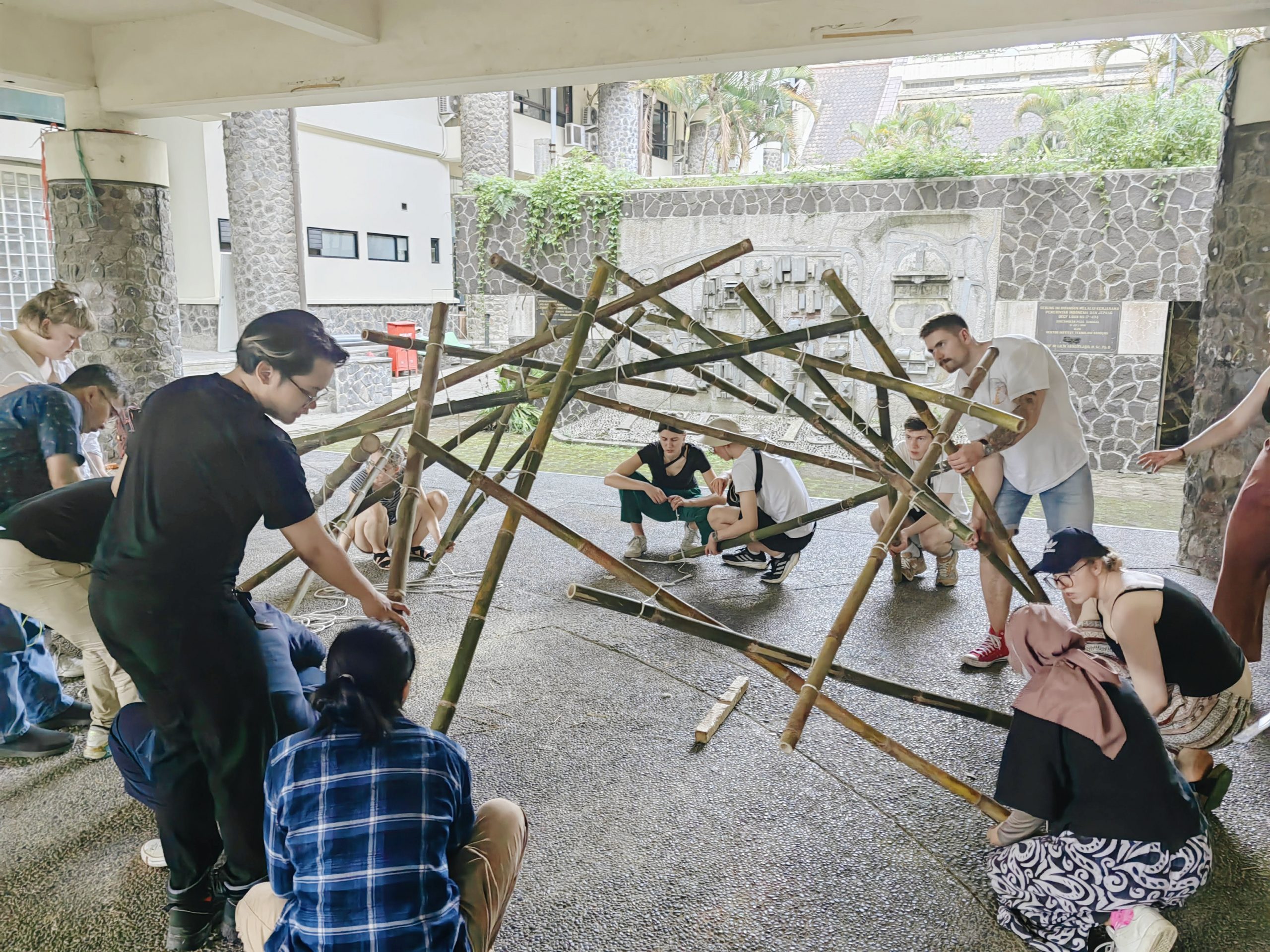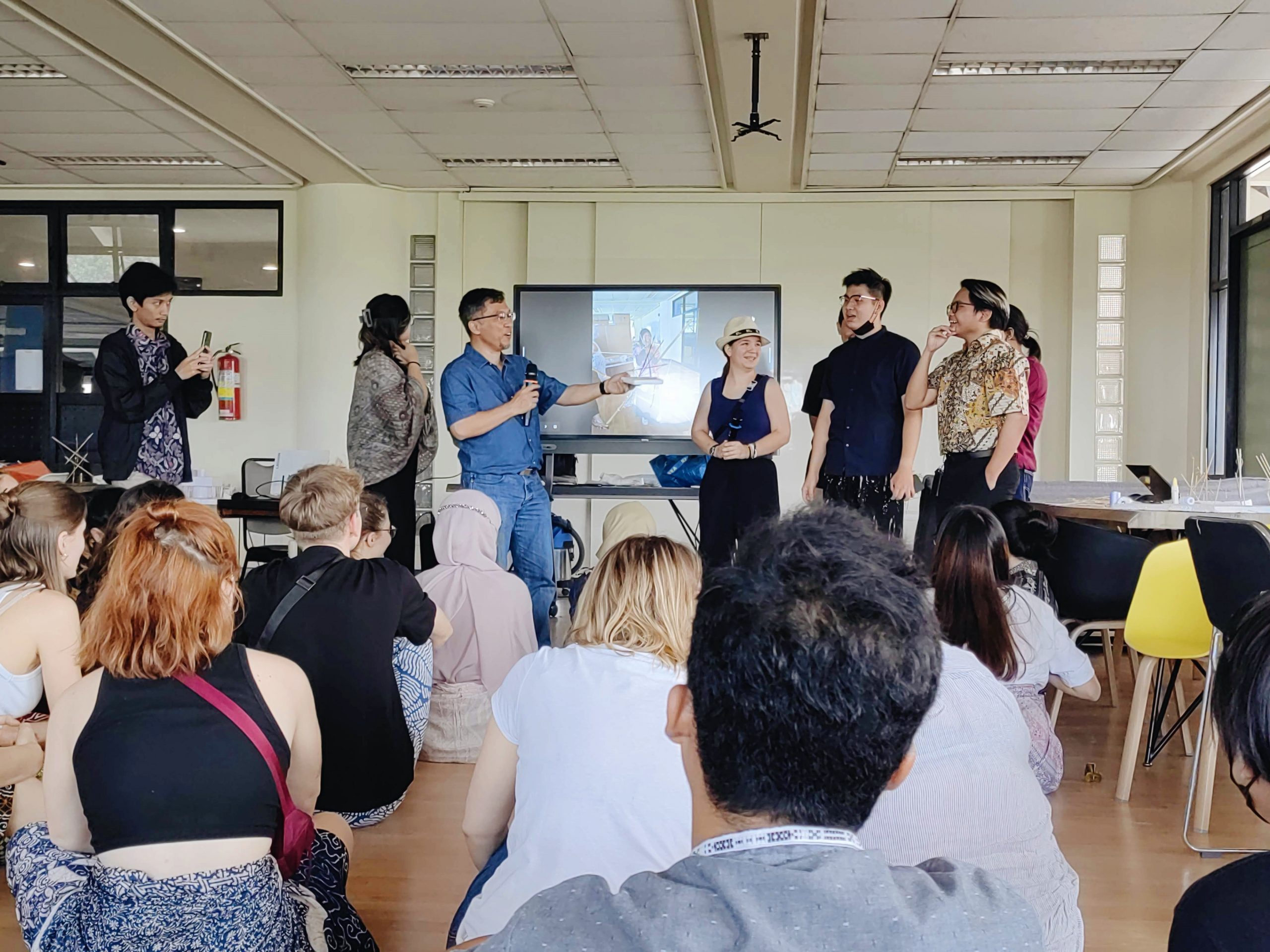 Schedule and Period: 3-12 March 2023 (online); 13-18 March 2023 (offline) 
Course : 
Bachelor Level 
AR4054 Special Topic (2 credits) 
Master Level 
AR6054 Special Topic (2 credits) 

AR6221 Bamboo Building Technology (2 credits) 
Location: Architecture Study Program, School of Architecture Planning and Policy Development, Institut Teknologi Bandung
University Partners: 
Erfurt University of Applied Science (Jerman) 

University of Hong Kong 
Lecturer: 
Dr.-Ing. Andry Widyowijatnoko 

Prof. Dr.-Ing. Ulrich Neuhof (Erfurt University of Applied Science) 

Dr. Kristof Crolla (University of Hong Kong) 

Garvin Goepel, M.Arch (University of Hong Kong) 

Fauzan Alfi A., Ph.D 

Rakhmat F. Aditra, M.T. 

Dibya Kusyala, M.T.