Tim Kanaye-ITB Berhasil Menjuari Kompetisi Internasional: ASHRAE The Setty Family Foundation: 2021 Applied Engineering Challenge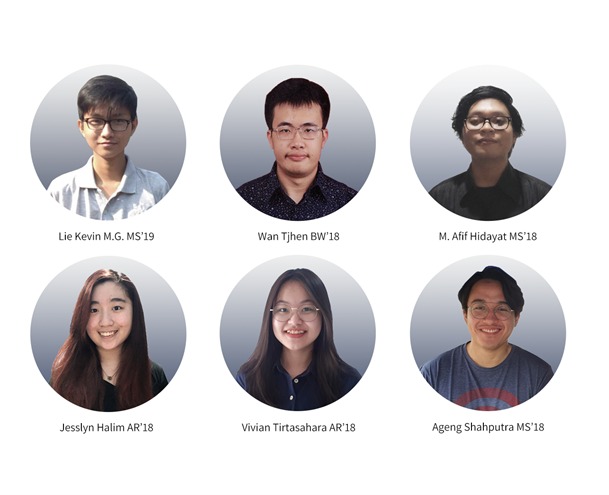 Selamat kepada:
Vivian Tirtasahara (Arsitektur 2018) dan Jesslyn Halim (Arsitektur 2018), yang bersama tim Kanaye-ITB beranggotakan:
Lie Kevin Marcellino Gunawan (Teknik Mesin 2019 – Ketua), Muhammad Afif Hidayat (Teknik Mesin 2018), Ageng Shahputra (Teknik Mesin 2018), dan Wan Tjhen (Rekayasa Kehutanan 2018)
berhasil mendapatkan Juara III dalam kompetisi internasional: ASHRAE The Setty Family Foundation: 2021 Applied Engineering Challenge.
ASHRAE (American Society of Heating, Refrigerating, and Air-Conditioning Engineers) sebagai penyelenggara adalah society yang bergerak di bidang HVAC yang berfokus pada sistem bangunan, efisiensi energi, kualitas udara dalam ruangan, refrigerasi, dan sustainability dalam industri. ASHRAE juga mengeluarkan standar-standar yang banyak digunakan pada bidang HVAC.
Judul karya yang dikirimkan dalam lomba adalah: Growth Room-Integrated Single-Family Residence: Creating Resource-efficient System, dimana tim mendesain indoor farming system yang terintegrasi dengan single-family atau multi-family residential construction. Variabel-variabel yang harus diperhatikan yaitu temperatur ruangan, kelembaban ruangan, pencahayaan, sistem akustik, dan kondisi luar ruangan. Tema ini didasari oleh meningkatnya arus urbanisasi yang mengakibatkan tergerusnya lahan untuk agrikultur.
Website Pengumuman 2 Agustus 2021:
https://www.ashrae.org/communities/student-zone/competitions/design-competition-winners
Website Lomba:
https://www.ashrae.org/communities/student-zone/competitions/2021-applied-engineering-challenge