UOM-ITB GUEST LECTURE SERIES 2021: EQUITY AND DIVERSITY IN ARCHITECTURE: WOMEN, WORK AND LEADERSHIP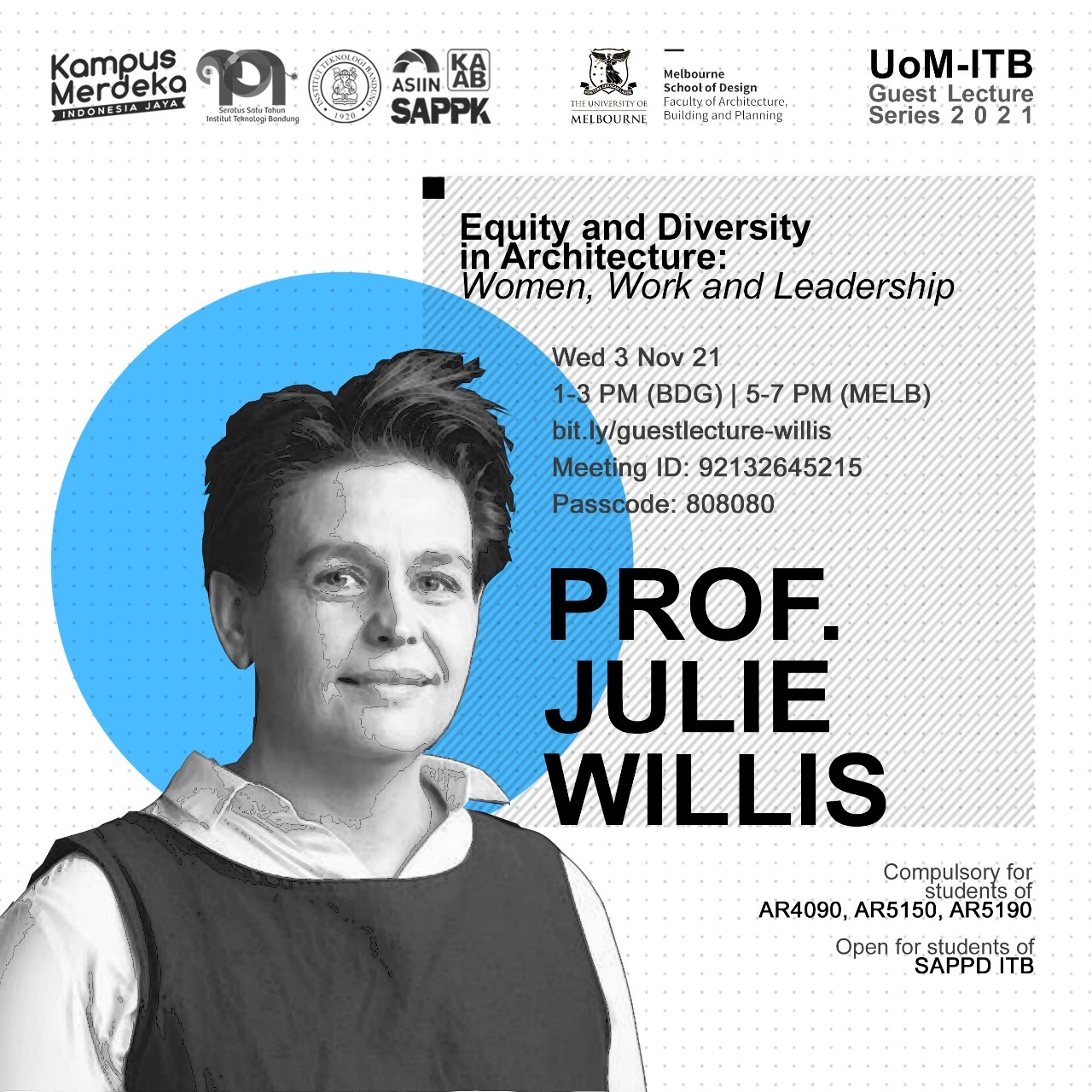 UoM-ITB Guest Lecture Series 2021 presents:
Prof. Julie Willis – Equity and Diversity in Architecture: Women, Work and Leadership
Wednesday, 3 November 2021 at 1 pm (Bandung time)
Zoom link: https://bit.ly/guestlecture-willis
Passcode: 808080
——–
How is the position of women in contemporary architectural practice? What is the hurdle they face in entering the professional world? Is there still any discrimination and unequal access to architectural education and job, including promotion and salary? Does gender equity exist in our architectural academic and praxis? 
Prof. Julie Willis will elaborate on this topic in her upcoming lecture. This lecture is open for all SAPPD students and is compulsory for students of AR4090, AR5150 and AR5190.
This guest lecture is part of the collaboration between the School of Architecture, Planning and Policy Development (SAPPD), ITB and the Faculty of Architecture, Building and Planning (ABP), The University of Melbourne.