Summer Camp 2020
When: 4 -14 August 2020
Where: ITB campus in Bandung, field trip to Cirebon, West Java and its surrounding areas.
Kegiatan Summer Camp merupakan kegiatan kolaboratif antar mahasiswa multidisiplin pada masa liburan perkuliahan untuk mengujicobakan pengetahuan kampus pada masalah nyata di masyarakat. Kegiatan ini akan berlangsung 2 minggu, dengan serangkaian kegiatan workshop, seri perkuliahan publik (public lecture series), ekskursi, design charette, presentasi, dan diseminasi dari hasil kegiatan itu kepada publik.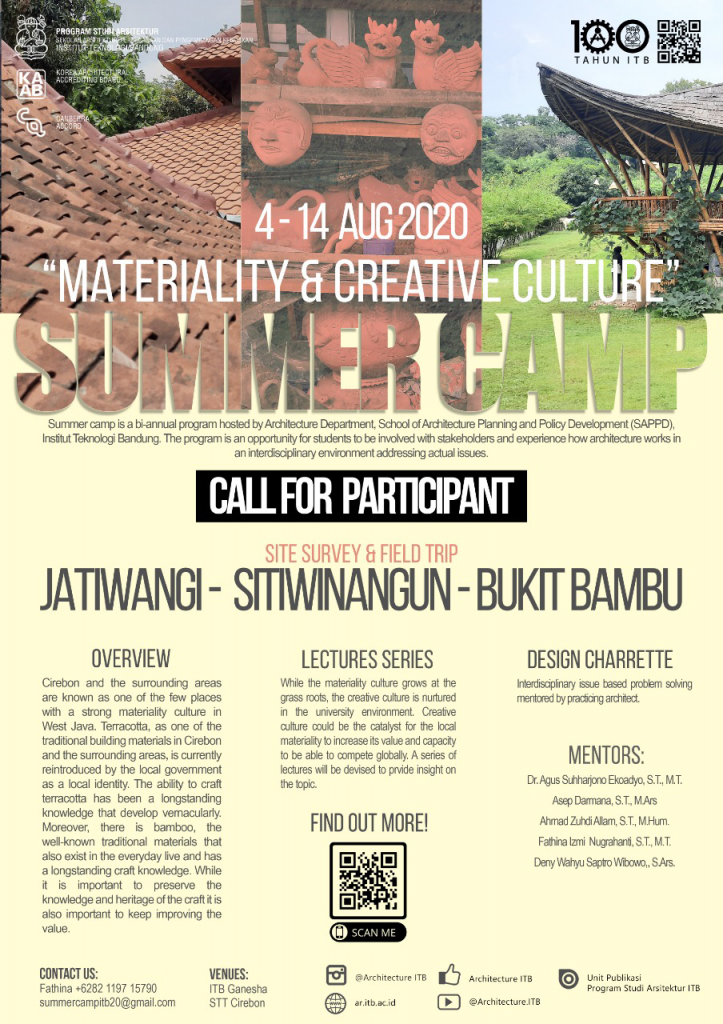 Informasi selanjutnya ada di: website Summer Camp 2020.