Arte-Polis 8 2020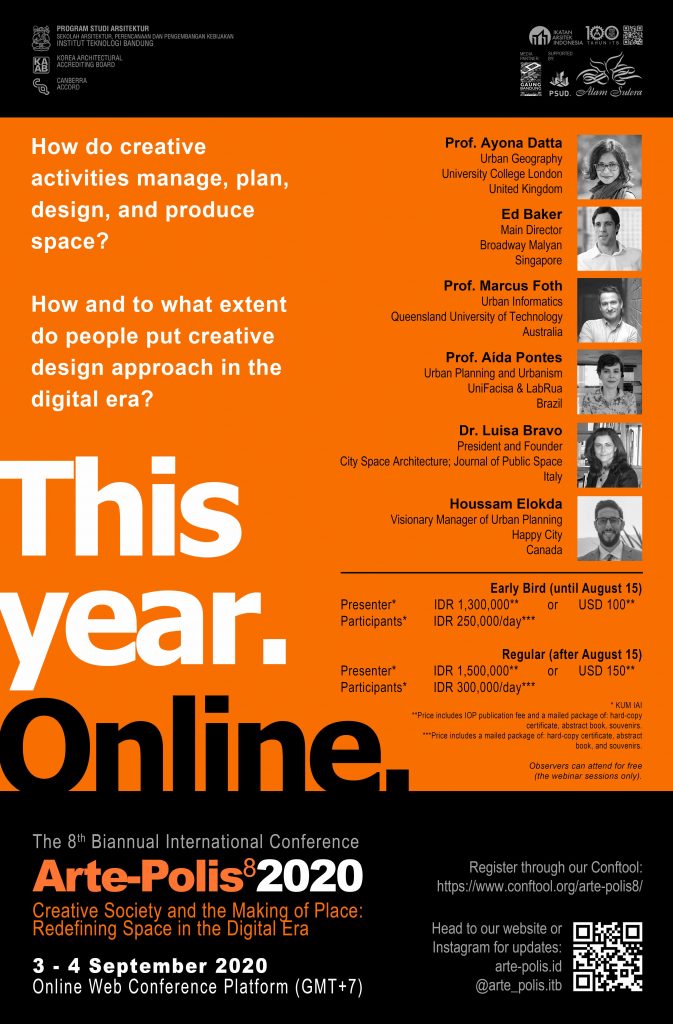 How do creative activities manage, plan, design, and produce space all over the world?
How and to what extent do people put creative design approaches in the digital era?
The 8th Biannual International Conference Arte-Polis8 2020 is coming this year, online, with six outstanding keynote speakers over the course of two days: September 3-4.
Experience a new virtual placemaking: engage in live discussions with speakers, connect with other participants, participate in activities like we used to in normal conferences. We have trivial games, photo booth, sponsorship presentation, souvenir shop, coffee corner, even virtual tour of our campus- all on our online platform.
Early bird is only until August 15th. For more information on fee and registration, visit our website: http://arte-polis.id/fees/
(Observers can attend the webinar for free, without entrance to our live stage. To register as an observer, go to https://bit.ly/2PGKXeS)