UoM-ITB Guest Lecture Series 2021 presents: Prof. Kim Dovey – Informal Settlement and Urban Design
UoM-ITB Guest Lecture Series 2021 presents:
Prof. Kim Dovey – Informal Settlement and Urban Design
Tuesday, 28 September 2021 at 1 pm (Bandung time)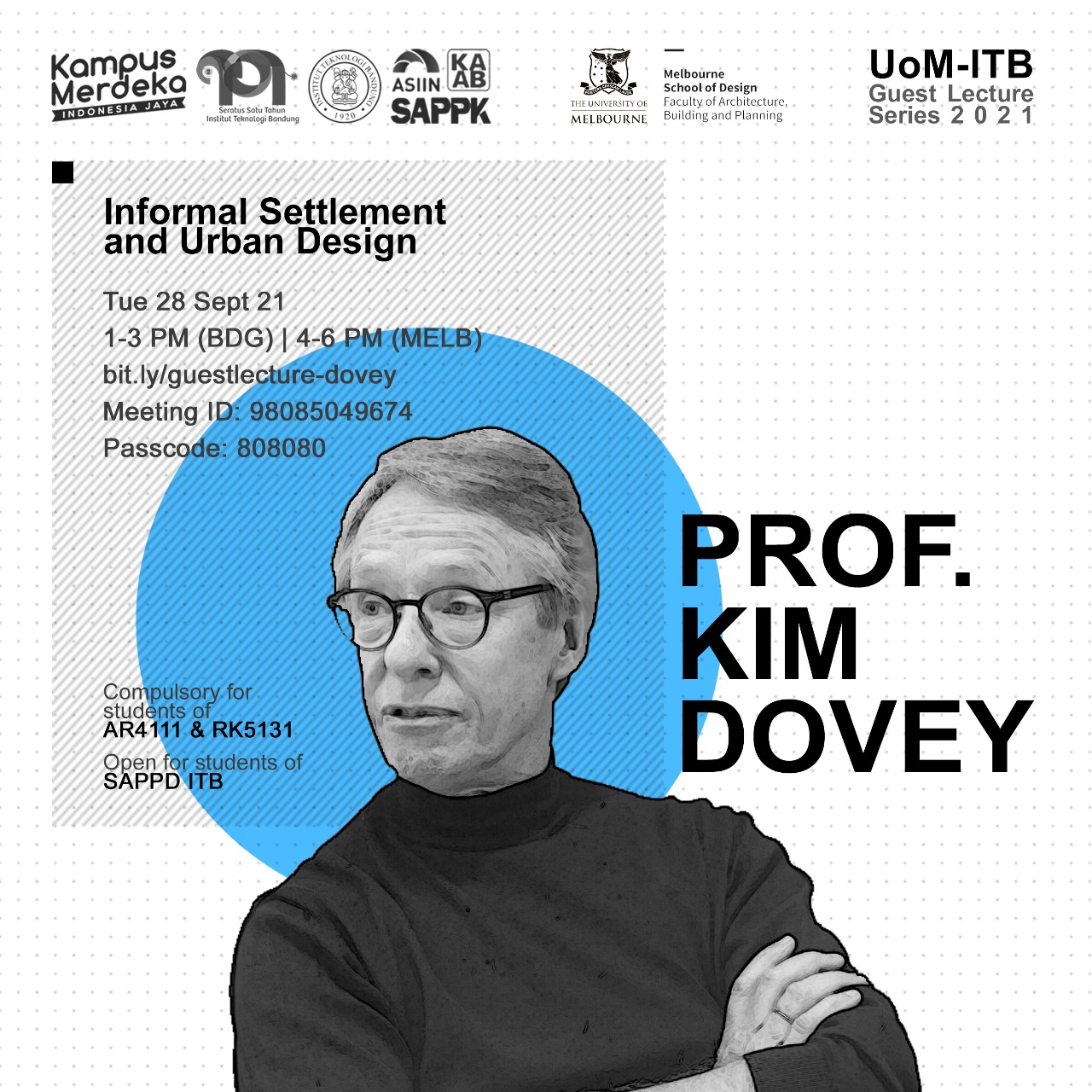 Since informal settlement has become an indivisible part of modern Indonesian cities, how should we position it in urban design considerations? How do we balance the formal and informal development of the city? How far should we accommodate informality in a formal urban design and planning? Is there any design approach that promotes social justice and social inclusiveness to its people?
Prof. Kim Dovey will touch on, and further develop, these topics in his upcoming lecture. This lecture is open for all SAPPD students and is compulsory for students of AR4111 and RK5131.
This guest lecture is part of the collaboration between the School of Architecture, Planning and Policy Development (SAPPD), ITB and the Faculty of Architecture, Building and Planning (ABP), The University of Melbourne.