UoM-ITB Guest Lecture Series 2021 DESIGNING YOUR DESIGNING: How to Improve Designing through Critical Reflection
UoM-ITB Guest Lecture Series 2021 presents:
A/Prof. Gregory Missingham – DESIGNING YOUR DESIGNING: How to Improve Designing through Critical Reflection
Thursday, 7 October 2021 at 7 am (Bandung time)
Zoom link: https://bit.ly/guestlecture-missingham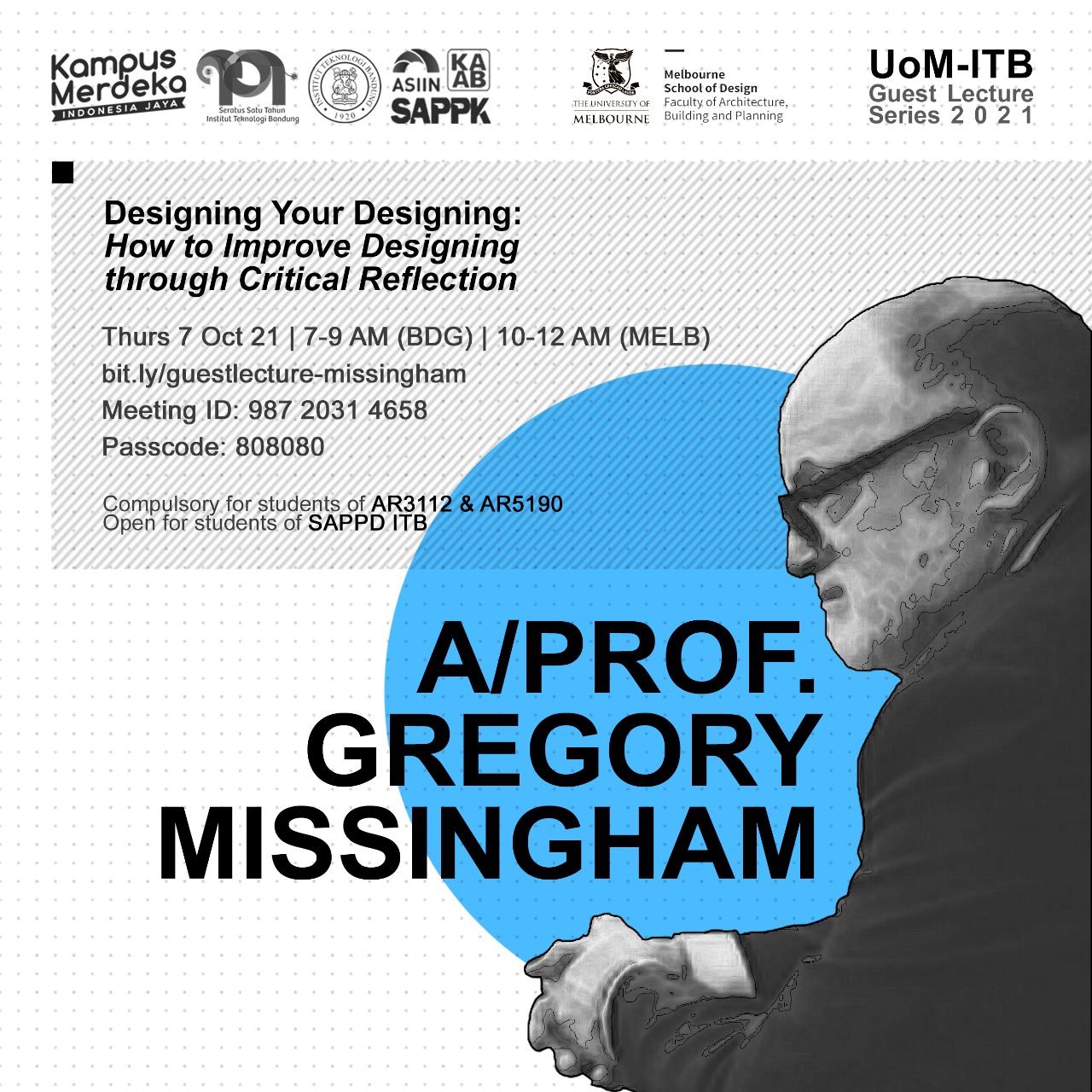 Design studies have shed light on how designers work, despite being known as tacit practice. Many methods have been offered to understand, structure, and enhance the otherwise messy design process. One of which is Donald Schon's idea of reflective practice that offers a way to improve the design process through a 'conversation' between design and the designer.
So, what is a reflection in design? How do designers reflect during their design process? How does this reflection help to improve the design? What is the role of critical thinking in this reflection?
A/Prof. Gregory Missingham will elaborate on this topic in his upcoming lecture. This lecture is open for all SAPPD students and is compulsory for students of AR3112 and AR5190.
This guest lecture is part of the collaboration between the School of Architecture, Planning and Policy Development (SAPPD), ITB and the Faculty of Architecture, Building and Planning (ABP), The University of Melbourne.