Kanaye-ITB Team Wins International Competition: ASHRAE The Setty Family Foundation: 2021 Applied Engineering Challenge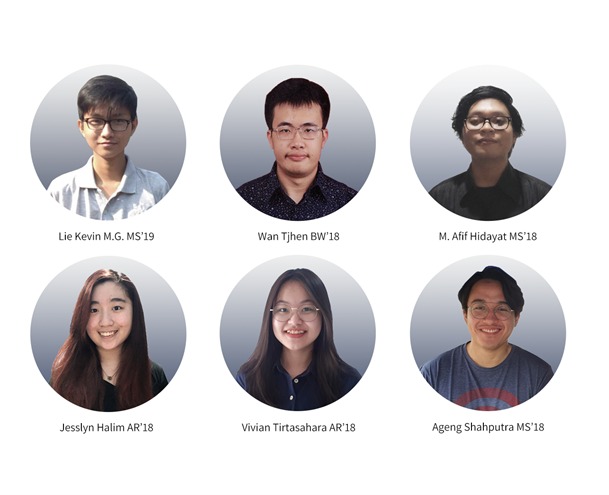 Congratulation to:
Vivian Tirtasahara (Architecture 2018) and Jesslyn Halim (Arsitektur 2018), yang bersama tim Kanaye-ITB consists of:
Lie Kevin Marcellino Gunawan (Teknik Mesin 2019 – Ketua), Muhammad Afif Hidayat (Teknik Mesin 2018), Ageng Shahputra (Teknik Mesin 2018), dan Wan Tjhen (Rekayasa Kehutanan 2018)
managed to get 3rd place in international competitions: ASHRAE The Setty Family Foundation: 2021 Applied Engineering Challenge.
ASHRAE (American Society of Heating, Refrigerating, and Air-Conditioning Engineers) as the organizer is a society engaged in the HVAC field which focuses on building systems, energy efficiency, indoor air quality, refrigeration, and sustainability in the industry. ASHRAE also issues standards that are widely used in the HVAC field.
The titles of works submitted in the competition are: Growth Room-Integrated Single-Family Residence: Creating Resource-efficient System, where the team designs an indoor farming system that is integrated with single-family or multi-family residential construction. The variables that must be considered are room temperature, room humidity, lighting, acoustic system, and outdoor conditions. This theme is based on the increasing flow of urbanization which has resulted in the erosion of land for agriculture.
Announcement Website August 2, 2021:
https://www.ashrae.org/communities/student-zone/competitions/design-competition-winners
Competition Website:
https://www.ashrae.org/communities/student-zone/competitions/2021-applied-engineering-challenge