Virtual Design World Cup – The 10th Student BIM & VR Design Contest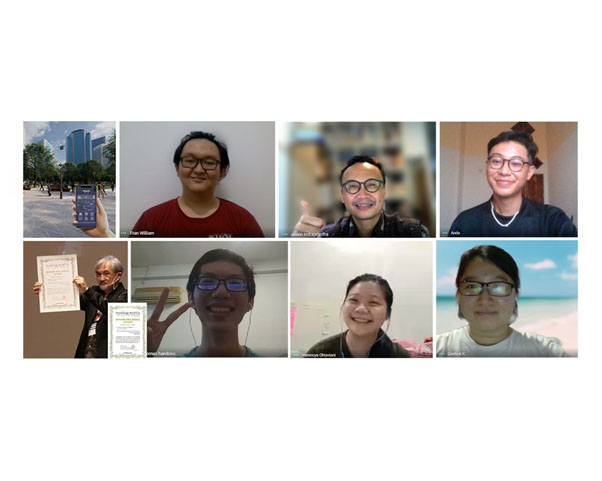 Selamat kepada Tim "One Pace" Mahasiswa Prodi Sarjana Arsitektur ITB yang terdiri atas Muhammad Barkah (15217064 ), Thomas Handoko ( 15217006), Geofani Kurniawaty (15217008), Verencya Oktaviani (15216031), dan Fran William (15217069) dengan Pembimbing Aswin Indraprastha, ST., MT., M.Eng., Ph.D. yang telah berhasil mendapatkan predikat Honorable Mention (Future Capital Award) pada ajang kompetisi internasional The 10th Student BIM & VR Design Contest: Virtual Design World Cup 2020.
Kompetisi ini adalah kompetisi tahunan bagi para mahasiswa di seluruh dunia untuk membuat aplikasi prototipe berbasis BIM (Building Information Modeling) dan simulasi dinamik (lalu lintas, pergerakan manusia, kebakaran) atas suatu tema tertentu. Tema kompetisi tahun ini adalah Future Mobility Life Style dengan kasus Indonesia's New Capital.
Proposal tim ITB berjudul "AKSATA: as the above is underground, we're ones in between" yang membayangkan model kota di tengah hutan sebagai kota yang kompak dengan sistem yang terintegrasi. Kota di tengah hutan berarti meminimalkan penggunaan lahan untuk bangunan, mengingkatkan area hijau dan memanfaatkan potensi energi terbarukan serta IoT untuk pengelolaan sumber daya. Proses kompetisi sendiri dimulai dari registrasi di bulan Juni 2020 hingga masuk ke tahapan final di 19 November 2020 yang terdiri dari 9 kompetitor dari berbagai universitas di dunia.