International Virtual Course Week #2 Program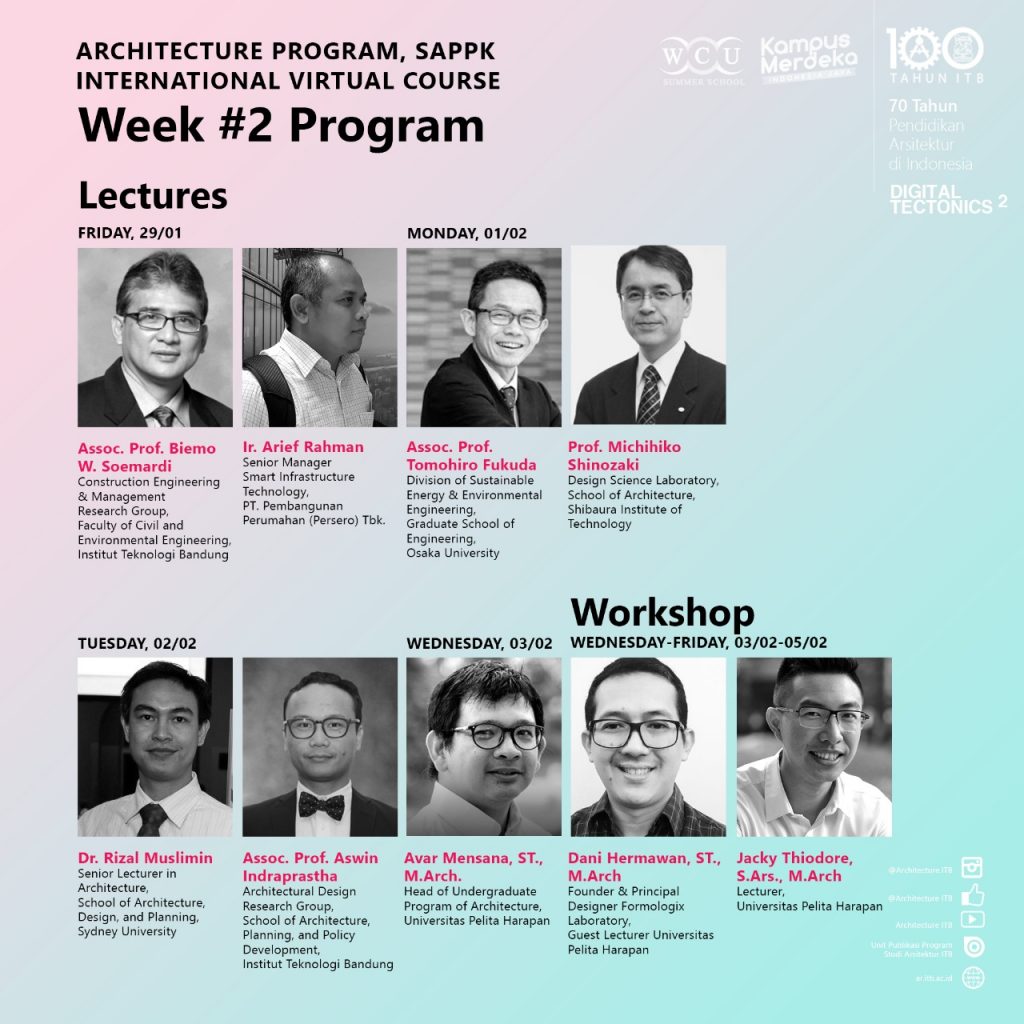 Program Studi Arsitektur ITB akan kembali melaksanakan sesi minggu kedua dari International Virtual Course: Digital Tectonics 2- The Joy of Computing in Design,
yang akan dimulai pada Jumat, 29 Januari 2021 hingga 5 Februari 2021.
Minggu kedua ini akan diisi denagn kuliah-kuliah dan workshop dengan para pembicara dan fasilitator workshop dari beberapa universitas dan industri.
Para peserta International Virtual Course Digital Tectonics 2 diharapkan mencermati pengumuman yang ada di MS Team, email dari panitia, untuk mendapatkan informasi terbaru dan link Zoom.