Architectural Seminar 8 Best Paper AR4151 2022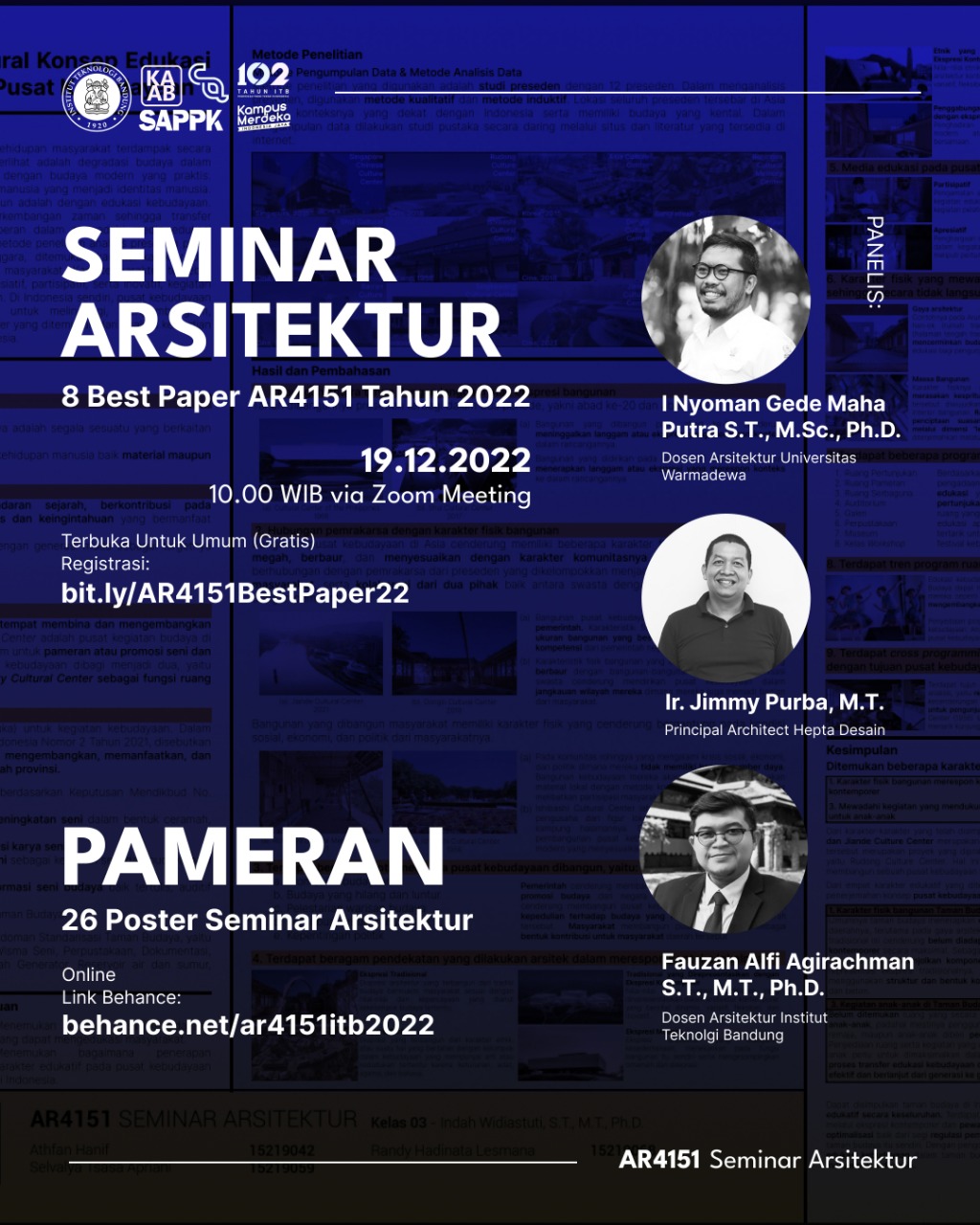 The Architectural Seminar is an annual activity which is part of the implementation of the AR4151 Architectural Seminar course. In this seminar, eight groups selected as representatives from 4 classes which were divided based on group expertise presented research results.
There are 4 presentation themes this year based on each group of expertise in the ITB architecture department, namely Current Architectural Design Strategies, Works and Various Design Processes, Context in Architectural Design, and Design Technology and Innovation.
This seminar will be held on December 19 2022 online at 10.00 WIB. This seminar was also attended by 3 invited guests as judging panelists. The three invited guests are architecture lecturer at Warmadewa University I Nyoman Gede Maha Putra S.T., M.Sc., Ph.D., Principal Architect from Hepta Design Ir. Jimmy Purba, M.T., and architecture lecturer at the Bandung Institute of Technology Fauzan Alfi Agirachman S.T., M.T., Ph.D.
In addition to the presentation, an exhibition of architectural seminar research posters from each group was also held which can be seen at the link https://www.behance.net/ar4151itb2022.